Acoustic Session with Matt Meyer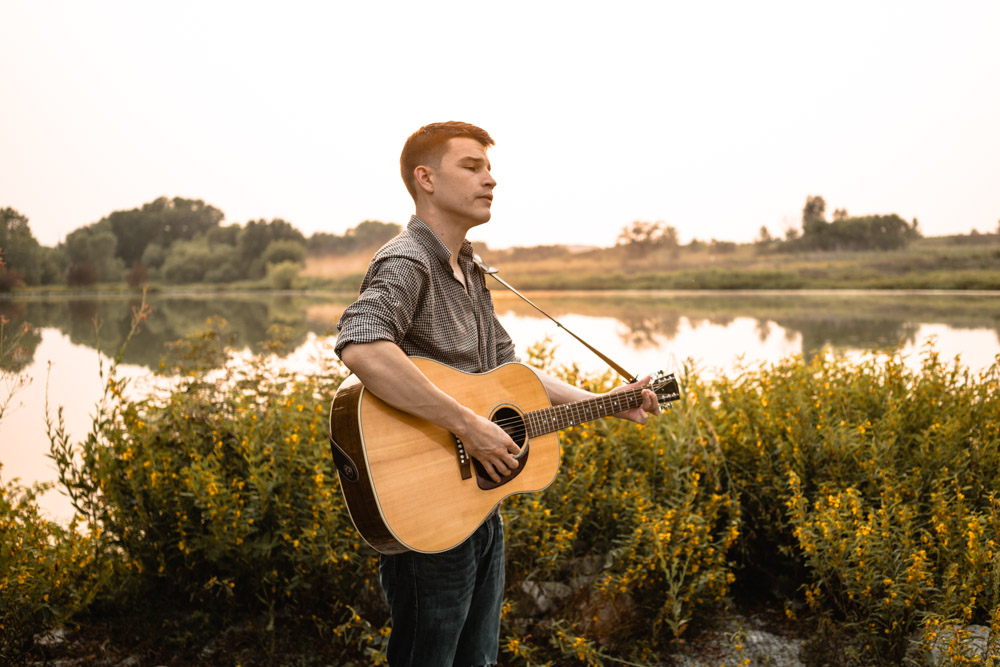 It's really happening… okay, Josh and I may not be becoming the next Mahogany Sessions, but I'm just excited about this second acoustic session.
Matt is a local singer and songwriter in Lincoln, NE. A graduate of UNL and regular at Crescent Moon Coffeehouse, he's a frequent performer at both solo coffee shop concerts and local open mic nights.
I met Matt twice. Well, the first time probably doesn't count. Nessa and I were also regular Crescent Moon visitors a few years ago when we were in high school. We went more for a place to gossip rather than for the music, but one winter night, I noticed the name on the chalkboard outside that caught my eye. The performer of the night was Matt Meyer.
"That's cool, a Meyer…" I probably said to Nessa as we walked down the stairs to enter. I don't really remember the experience of listening to his music, but I remember googling his name as we sat there, coming up mostly empty, and then moving on with my day/evening/life.
The next time was at least three or four years later, in February of this year. As I'm nearing the end of college, I've been taking some interesting classes just to meet graduation needs. I ended up in a music culture studies class that calls for an ethnographic research project – basically in-person, observational studies. Of course, my research partner and I chose Crescent Moon. Nice atmosphere, unique music, easy place to both study and do the homework all at once… it seemed perfect.
Our very first night was an open mic with Bobby Smalley opening with a feature set, followed by a full room of other open mic performers, and ending the evening with Matt. My research partner and I noted that Matt said he'd be performing individually on an upcoming Wednesday night, so we marked it on our calendars and planned to go. When the performance came, we had worked up the courage to ask to interview him for our project, and he was really willing to talk to us, although a little confused and reserved.
After we finished asking him questions, I caught him before he walked away. Nervous, I quickly stumbled out all the words involved in trying to ask him about an acoustic session. Some of them probably being,
"I'veOnlyDoneOneSoFarAndItWasOkayButIREALLYWantToDoMoreAndIHaveMoreSkillsAndBetterGearNowSoWhatDoYouThink..??"
He was a little confused, said it sounded cool, gave me his business card, and then we went our separate ways. I spent some time later that night writing up an email to him, complete with a link to the backbone session with Hailey. Eventually, we met up again and set up a time and place to actually record.
The timing was poor, as Josh was out of commission after some serious surgeries, so I had to go entirely on my own. But it was so great.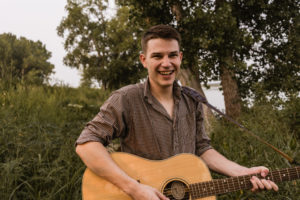 When we met up, he performed two of his original songs for some acoustic youtube sessions, and I also took some photos for him to use to promote his music and events on his facebook page.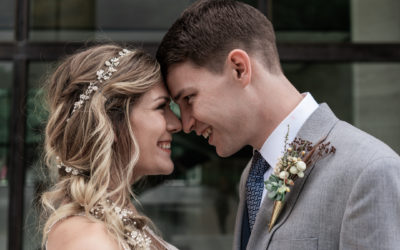 On August 11, 2018... I loaded an insta-crate full of audio and video recording gear out of Josh's front door and into the back of my friend Nessa's car. Josh was fresh out of a week in the hospital after surgery, and Nessa is always looking for a chance to...
JCB CREATIVE
We are a creative services provider based in Lincoln, NE, specializing in photography, videography, live event production services, and design. Whether you need senior photos, a website, or live streaming, we've got your back. Contact us to learn more.