Fulfilling your photography, videography, and creative services needs since 2014.
We've been doing photography and videography together for over five years. JCB Photography started long before it had a name, when it was just Josh and his camera. Eventually came a name, a logo, a website — and everyone needs a good sidekick.
JCB Photography was evolving into JCB Creative from the start. This change recently came to fruition when we realized that it just didn't make sense to be handing out the "photography" business cards anymore — not in response to people asking for logo design, website help, live event services, and more.
We do a lot more than take senior photos, and our name needed to reflect that.
This is who we are: JCB Creative. If you'd like to learn more about how we can help you, keep reading here.
— Your JCB Creative Team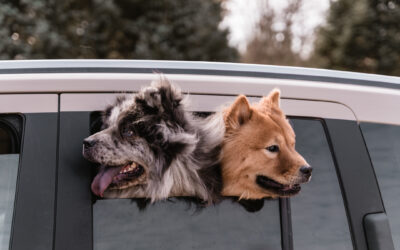 Nessa's fur family has grown since 2018. Now Fenty and Morphe, her two chows, are adult dogs and fully grown. These big teddy bears had a lot of energy and a lot of personality for their first...
read more
JCB CREATIVE
We are a creative services provider based in Lincoln, NE, specializing in photography, videography, live event production services, and design. Whether you need senior photos, a website, or live streaming, we've got your back. Contact us to learn more.