@ElevatedBodyJourney | Logo Design
Kierra, a mutual connection through a digital art class at Nebraska Wesleyan, reached out looking for some assistance to create a logo for her health and fitness business. After moving to California post-graduation and working as a fitness instructor, she created @ElevatedBodyJourney. She had great branding and a successful instagram feed already in place, but was looking to have an official logo to pair with her instagram video content moving forward. That's where we could help.
Kierra already had a solid idea in place for what she wanted her logo to look like, but just needed someone to take it the next step from idea to reality.
CONSUMER TITLE & ESCROW | WEBSITE
Title to table, it takes a team… and the team at CTE of Lincoln was so great to work with! We helped this startup title and escrow business get their official website up and running so their clients and partners could get the most out of their experience with a simple, easy-to-navigate design.
BOOPSIE'S HAIR N' THAIR | PRINT DESIGNS
Cheryl, the woman behind Boopsie's Hair N' Thair salon, has been practicing cosmetology services in the 70th and Vine area for many years, but recently experienced some change of scenery when she moved storefront locations within the Meadowlane Shopping Center. The change in scenery led her to decide to rebrand and rename.
We helped her create a brand style, including new business cards and some store moving announcements, to go along with her new name.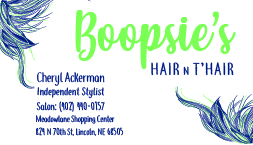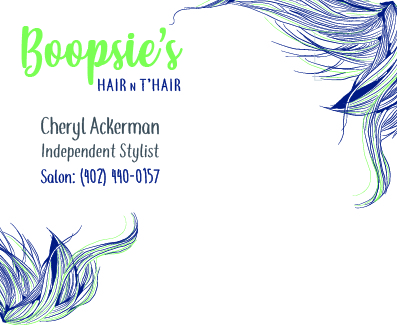 mIDWEST LIGHTHOUSE DESIGNS | WEBSITE & Branding
Angela is a lovely woman and a connection we made through Lincoln Southwest Theatre and Music programs. After her daughter moved out for college, she decided to embrace her creative side more seriously. She came up with a name for her business, got herself a website domain, and even created her own logo, but needed a little help to get from idea to execution.
We built up a basic website, helped her configure Facebook and Etsy business pages, and worked to finalize her branding and business approach for the best shot at success. Since then, Midwest Lighthouse Designs has gained over 50 local followers, page likes, and her door signs have been big hits at local craft fairs. So glad we could help her get started! 
<!–– Base Code - level 0 ––> <!–– 1 ––> <!–– 2 ––> <!–– 3 ––> <!–– 4 ––> <!–– 5 ––> <!–– 6 ––> <!–– 7 ––> <!–– 8 ––> <!–– 9 ––> <!–– 10 ––> <!–– 11 ––> <!–– 12 ––> <!–– 13 ––> <!–– 14 ––> <!–– 15 ––> <!–– 16 ––> <!–– 17 ––> <!–– 18 ––> <!–– 19 ––> <!–– 20 ––>
JCB CREATIVE
We are a creative services provider based in Lincoln, NE, specializing in photography, videography, live event production services, and design. Whether you need senior photos, a website, or live streaming, we've got your back. Contact us to learn more.