But I don't Have Any Money: The Drums at Waiting Room (concert recap)
Life's a book of short stories, and we write a new one every day.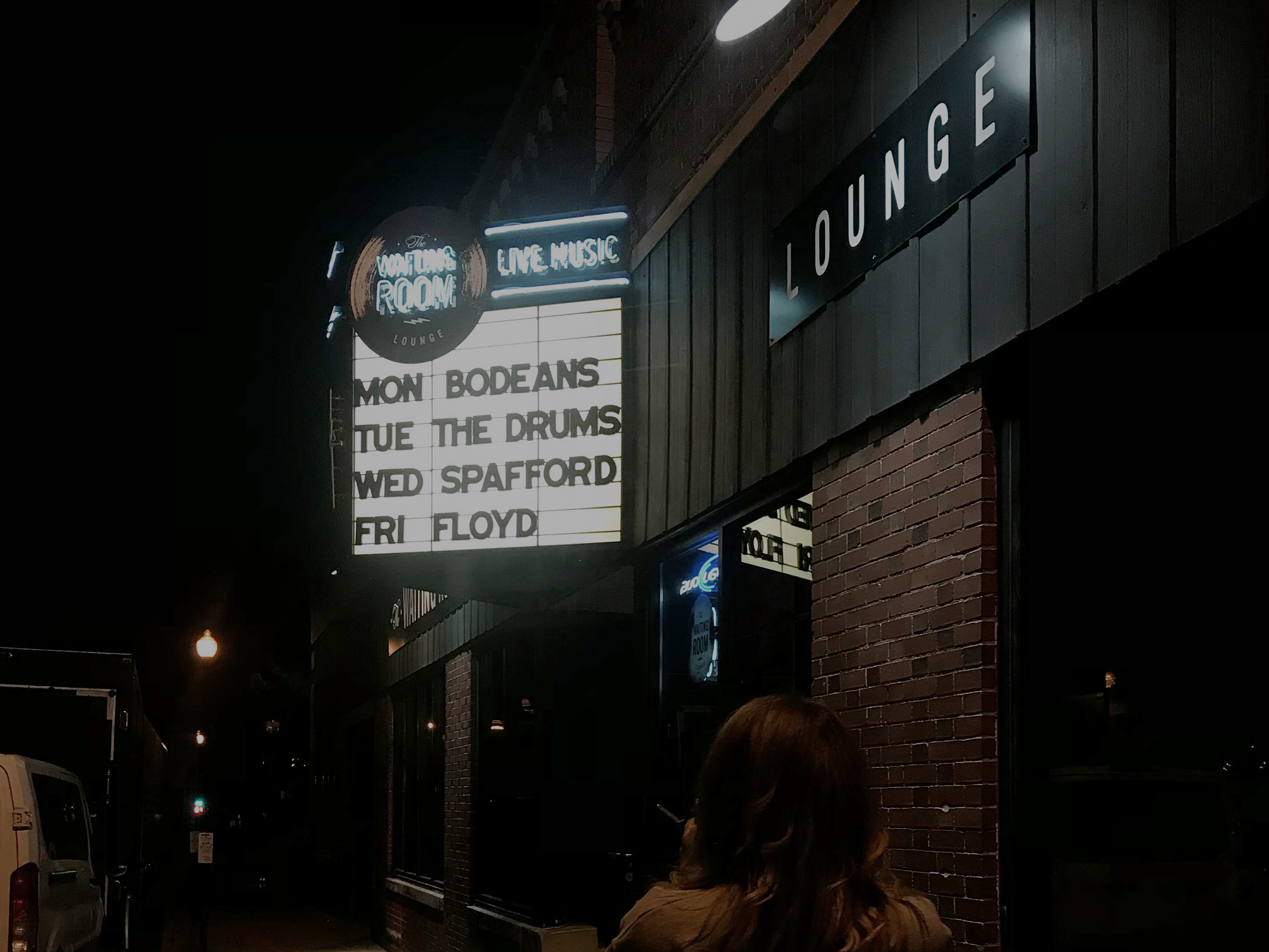 Fun last-minute concert decision. 10/10.
Saw this concert was coming up out of nowhere from a bandsintown email and I was like, "Hey Nessa… Omaha tomorrow night?"
She's only heard like one song by The Drums, probably because I made her listen to it back in our adventuring days, but there's nothing like a good ol' drive to Omaha and a random concert, so she was into it. (She even bought merch!!)
(Update 2018: she even wears it!!)
It was a chilly night, we both had things going on beforehand, so we met after dinner, left my car in the parking lot of her mom's hair salon, and headed to Omaha after dark.
The venue is perfect – one of those small venues with a decent view. We were the first of few concert goers to arrive and it remained somewhat uncrowded for the entirety of the evening.
We were surely a funny sight together—two girls at an indie alternative band concert, one wearing a vintage turtleneck, vintage khaki skirt, and sweater tights, the other wearing an oversized sorority sweatshirt over leggings. Everyone around us was on like Hipster Level 10000. Black skinny jeans everywhere. Doc Martins everywhere. A lot of girls wearing striped t-shirts. It was a thing, and we were just sort of there within it.
I didn't care though; I was one row from the front and just off center.
The opener, Methyl Ethel, amazing and super vibey to compliment the weird evening. The Drums, also amazing. Jonny gave a really nice speech about halfway through the concert, talking about acceptance, family, and being proud of who you are, and everyone in the audience was hanging on the edge of every word. Loved it.
Anyway, here's a fun little instagram recap I made: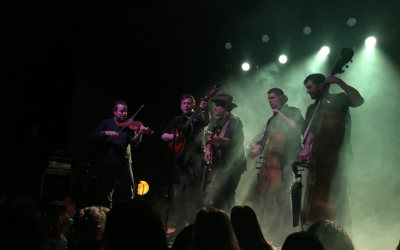 First concert at The Bourbon – definite success. I'm surprised I haven't seen anyone play here yet, especially since it's such a nice venue and so close to home. Gregory Alan Isakov did not disappoint. If you haven't gathered already, I'm a sucker for...
JCB CREATIVE
We are a creative services provider based in Lincoln, NE, specializing in photography, videography, live event production services, and design. Whether you need senior photos, a website, or live streaming, we've got your back. Contact us to learn more.