Living Proof: Gregory Alan Isakov at The Bourbon
Until it all goes dark, and even after that.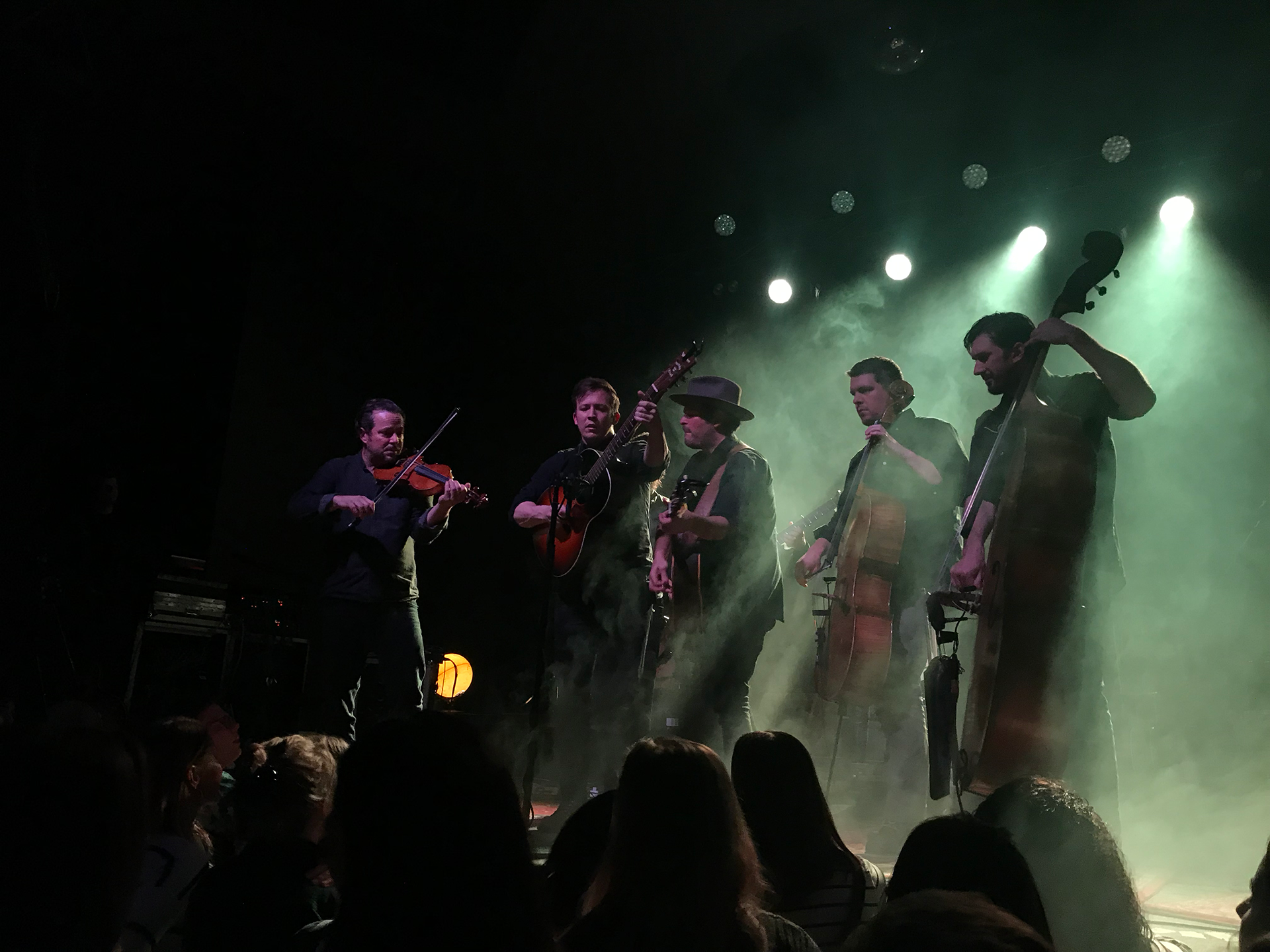 First concert at The Bourbon – definite success.
I'm surprised I haven't seen anyone play here yet, especially since it's such a nice venue and so close to home. Gregory Alan Isakov did not disappoint.
If you haven't gathered already, I'm a sucker for small, intimate venues. I'd rather see concerts where there's a connection between the artist and the audience, where the artist is more like a real person trying to show you their music, than a "performer" on a stage. This concert was the perfect example of my ideal artist experience.
Isakov is thankfully not the type to put on a complicated show. He's down to earth and likes to talk to the audience about his songs throughout the evening, as seen in the video clip above, describing the origins of "Time Will Tell" before diving in.
Isakov's music has made its appearances in my music library over the years, without much attention paid to it. That's the sort of musician he is: lowkey, quiet, powerful but slips under the radar. I liked the music but never actively pursued an interest in the artist's body of work as a whole until more recently. In the early fall of 2017, I recognized one of his songs featured in a commercial on TV before getting ready to go to a co-worker's wedding. I went to the bathroom to do my makeup and switched from one of my usual spotify playlists to shuffling Gregory Alan Isakov instead.  That's when it finally hit me… I love this stuff.
Big Black Car, All Shades of Blue, Time Will Tell… all songs that were already part of my regular listening, but I realized there was so much more to love.
More recently with his upcoming Lincoln concert, I went hard—as usual—and listened to all of his music on repeat for at least a week.
The concert was amazing, but most notably, he and his band made an effort to make it feel connected and close, especially with such an attentive audience.
"Thank you guys for being so quiet tonight," he said at one point, before he and the band unplugged and gathered around a mic up front to do a small acoustic set for us.
This is where things get emotional. If you want to stay on the high notes, go ahead and leave now…
Before playing my absolute favorite song, Amsterdam, he made an announcement that I didn't quite understand until the next day when I talked to Nessa about it:
"This one's for you, Liz."
The audience screamed, clapped, murmured, etc, and then he began the song I would consider one of the most beautiful songs there is.
Liz, as it turns out, agrees.
I didn't know Liz, but I came to find out later that we had mutual connections. She was a fellow Lincoln college student who had tragically passed away in the fall. She ran a blog and often talked about her favorite music, including Gregory Alan Isakov. She wrote specifically about his album, The Weatherman, and the song Amsterdam. According to a close friend of hers, Maddie, she always said that it would be her first dance song at her wedding.
When I read that about her, I was brought to tears over a missed connection I never had. I have also imagined Amsterdam as a wedding song many times, and I thought it was so cool to hear that I wasn't the only one.
It was amazing to experience the song in person, swaying to the beat with tears in my eyes and Josh close by my side, but it meant even more to hear later that Gregory had not only listened to the story of a fellow fan, but dedicated the song in her honor that night.
This one was a good one.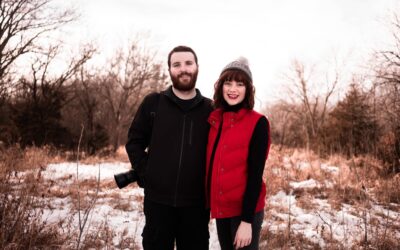 This has been the year of taking our own portraits with cameras precariously perched on wooden posts, the drone in photo mode, whatever it takes...     Though events and standard photoshoots were nearly all cancelled, we still had plenty of chances to get the cameras...
JCB CREATIVE
We are a creative services provider based in Lincoln, NE, specializing in photography, videography, live event production services, and design. Whether you need senior photos, a website, or live streaming, we've got your back. Contact us to learn more.