You Can Let It All Go: Freefalling with RKS at the Slowdown (a concert recap)
You can let it all go, it's called: Freefall
You could let it all go, it's called: freefall.
Yeah, you could let it all go. 'Cause ain't shit free but falling out, and that shit's easy, let me show you how…
This post is a little late because… busy. But… omg. The Rainbow Kitten Surprise concert. YES.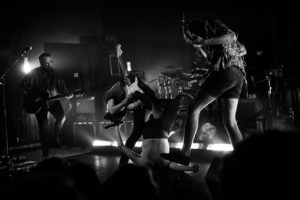 That's all.
---
Okay, okay. That's not all. But for real… hands down, one of the top concerts on the list. And trust me, that list is long & constantly getting longer. (See: my entire concert playlist)
First, I'd like to say I'm incredibly thankful that my stepsister, Kelsi, played a part in taking me from the point of "yeah, I think I've heard of that band" to being an active listener. She and I have some similar tendencies (aka the tendency to become super fans / borderline obsessed with things very easily), and she is a huge fan of this band.
We were riding in her car together one day after a lunch at Olive Garden, and she played one of their songs, asking me if I had heard of them.
"Yeah, I think I've seen that band name come up on a Spotify radio or something a few times…" I responded, not really listening and not entirely convinced I wanted to listen to their music. With a name like Rainbow Kitten Surprise, you sort of think, "really, what kind of music could this possibly be?"
That conversation planted the seed, though. I remember sitting on the floor of my bedroom a few weeks later, bedazzling a wine glass for Nessa's upcoming 21st birthday, and I was compelled to put on some sort of mix of new music. I typed in Rainbow Kitten Surprise and hit "shuffle", not entirely sure if I would even keep it playing for longer than one song. 
But I did. The songs were unique, catchy, and definitely different than what I had been listening to as of lately with two sorority-girl-esque roommates. I enjoyed what I heard, but didn't listen again for a while. Then, eventually, I had added a few of their songs to my playlists. Then, word came out of the concert at Slowdown. Kelsi and I both decided we were going to go together for sure. 
From there, it's history. Practicing my usual concert routine of compulsively shuffling through all of an artists music during the week before the concert is what officially sealed the deal for me, though. I fell in love.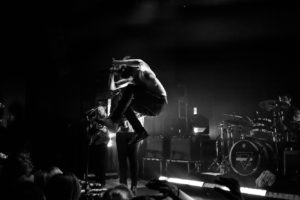 Trust me, if you're at all a fan of indie, alternative, whatever music… I don't know. Genres are so pointless these days…
If you're a fan of music, you need some of this in your life.
Here, let me link you to them again:
And with that, here is my concert recap montage, featuring Kelsi and her friend Lauren: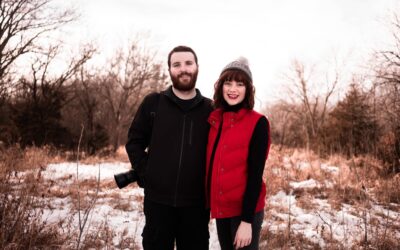 This has been the year of taking our own portraits with cameras precariously perched on wooden posts, the drone in photo mode, whatever it takes...     Though events and standard photoshoots were nearly all cancelled, we still had plenty of chances to get the cameras...
JCB CREATIVE
We are a creative services provider based in Lincoln, NE, specializing in photography, videography, live event production services, and design. Whether you need senior photos, a website, or live streaming, we've got your back. Contact us to learn more.